Europe represents a major pharmaceutical market – it accounts for 22% of the global market, second only to the U.S. in terms of market size and has a large population of over 500 million. Understandably, pharmaceutical and biotechnology companies looking to maximise their revenue consider Europe to be a key focus[1]. Indeed, looking at first-time drug launches by biotech companies, between 2010 and 2020, two-thirds of U.S. launches were followed by launches in other countries[2].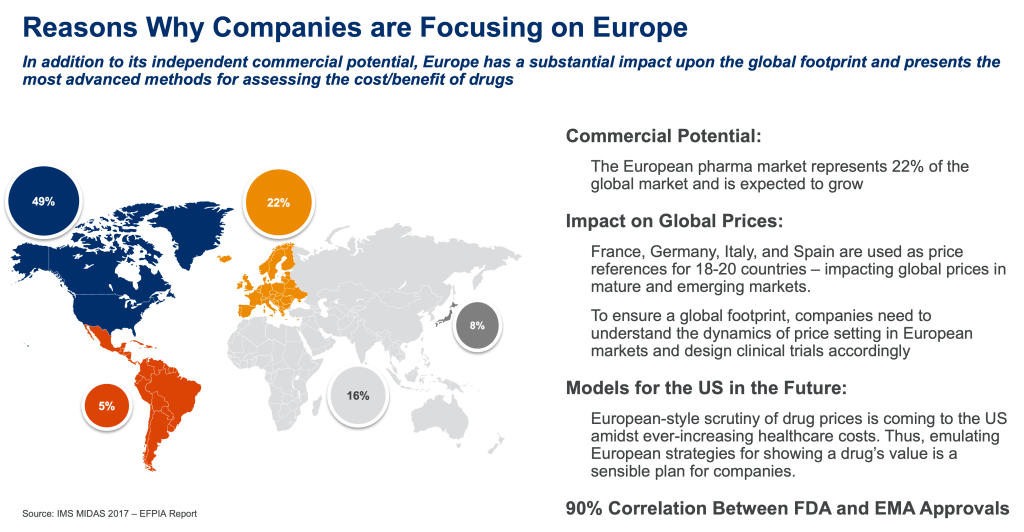 Our paper, "Successful Launches in Europe: Complex but Not Complicated," discusses the challenges and opportunities associated with launching a pharmaceutical product in Europe. This paper emphasizes the need for pharmaceutical companies to adopt a comprehensive and strategic approach to launch planning, with a focus on understanding the diverse needs and regulations of different European markets. It also discusses the importance of building strong partnerships with key stakeholders, including healthcare professionals, patient advocacy groups, and payers. The article highlights the role of market access in the success of a launch, and provides insights on how companies can navigate the complex pricing and reimbursement systems in Europe. Finally, the paper discusses the potential of digital technologies to support launch planning and execution, including the use of data analytics to inform decision-making and improve patient outcomes.
[1] "Spending Wisely in Europe", Carroll, Xu & Sanchez; Trinity (2019)
[2] "Establishing the Patient Access Mission During Clinical Development", https://www.eversana.com/insights/establishing-the-patient-access-mission-during-clinical-development/
Complete the form below to download the full paper.
Author