"Payviders" is the term used to describe the coming together of both payers and providers. In the past several years this has been driven primarily by provider consolidation. As these providers have grown into large, sophisticated groups or wind up under health systems, they seek out risk — serving the role of the payer as well — through becoming a payvider. 
But those same factors that have pushed providers to take risk are shifting. As a result, the growth of providers taking risk will surely decline in the coming years. These include factors such as the new Secretary of Health and Human Service Xavier Becerra's deep belief that big is bad. We saw this in his suit against Sutter Health. When Becerra was attorney general of California in 2018, he sued Sutter Health on allegations that Sutter made multiple acquisitions of competitive hospitals, which resulted in driving up healthcare costs by more than double that paid by others in the state for the same inpatient hospital procedures. Sutter settled for over half a billion dollars in addition to several other conditions, such as limiting the amounts charged to out-of-network patients through surprise medical bills. This move against large health systems will continue on a national basis, resulting in a shift away from the consolidation of health systems. 
We are also witnessing a decline in accountable care organization (ACO) participation: The number of managed security service provider (MSSP) ACOs in 2021 dropped almost 8% (from 517 to 477), and the number of covered beneficiaries declined 4% (11.2M to 10.7M), according to CMS data. All of this means that health systems will cease expanding and taking on risk and instead focus their attention on the basic business of fee–for–service, volume–driven services, especially given all of the elective procedures delayed because of COVID-19. 
Despite this decline, the role of payviders will actually increase because, instead of the push coming from providers taking on risk, it will come from the opposite direction, where payers are taking on providers and forming their own payviders. 
The continued growth of Medicare Advantage (MA) will likely continue, at least in the short term, as a result of Trump's Centers for Medicare & Medicaid Services (CMS) providing a final gift to MA plans through its Medicare Advantage 2022 Rate Notice nearly three months earlier than usual. The final policies include a 4.08% payment increase, the largest since 2007. CMS also released its CY 2022 MA final rule, implementing several policy and payment changes, which are detailed below. This continues the positive regulatory environment for MA, which will likely continue the growth in MA plans for at least another year. This will translate into MA plans expanding to include the acquisition of provider groups. 
This most profitable environment has resulted in the large insurer having significant cash reserves. UnitedHealth recently announced $2.2 billion in profits on $65.5 billion in revenue in Q4 2020. UnitedHealth, like others, is using these funds by growing as a payvider, evidenced by expanding beyond its current 50,000+ employed or affiliated physicians and adding at least an additional 10,000 more across the year. This is coming through acquisitions like that of Atrius Health, a 715-physician practice in the Boston area. 
Other primary care practices, such ChenMed, CareMore, Iora Health, One Medical and Oak Street Health, are likely to be acquired soon by payers looking to expand their payvider status. This appears to be a very smart move, given the results of sophisticated groups like ChenMed. ChenMed has demonstrated results, such as a 50% reduction hospital admissions compared with a standard primary-care practice, 28% lower per-member costs and significantly higher use of evidence-based medications, according to a study in the American Journal of Managed Care. In a propensity-matched sample of Medicare Advantage patients, those receiving high-touch care had lower healthcare costs and fewer hospitalizations. Potential explanations for this are higher preventive medication use and more frequent visits. 
UnitedHealth has also recently announced the acquisition of health IT company Change Healthcare for $13B, which has significant cost–reduction technologies. These IT systems are being used in systems like virtual primary care  service, which provides patient access to doctors with low or no co-pays for primary care services.  
Use of technology to expand efficiency of primary care is the path being used by many insurers such as Community Health Choice, which is partnering with telehealth vendor Doctor on Demand to create a new, virtual primary care HMO plan on the Texas Exchange. Patients in the plan will have access to a primary care physician and video visits for preventive, urgent and behavioral care and be referred to in-network providers and facilities within Community Health Choice. All of this will result in insurers leading the payvider role through not only the acquisition of primary care but the use of technology to extend the reach and improve outcomes. 
What a pharma company should be doing/considering with this info:
Change 
Response 
Increase in pay-driven payviders

Develop insurer strategy aimed at them as 

payviders

 

Reduction in health system expansion
Adjust health system focus in terms of priority, objectives and lead
Increase in sophisticated primary care practices
Develop resources to support expanding primary care diagnosis and treatment, especially through technology and telehealth
Increased use of technology to expand primary care
Increase in telehealth offerings
Author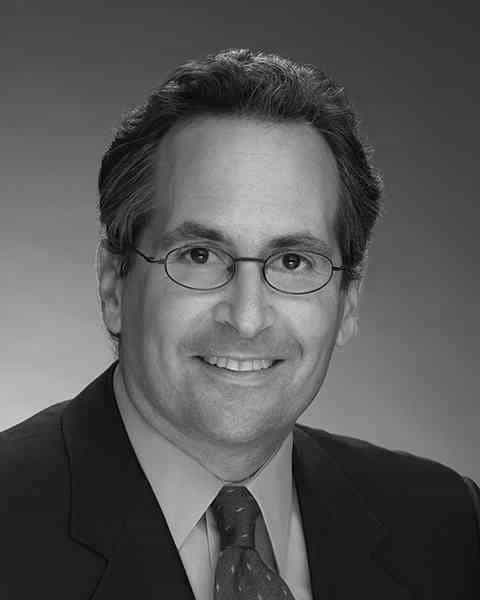 Richard has focused his career on improving health outcomes, especially for some of the most vulnerable populations. This has been achieved through several avenues, beginning with his continued active role as a treating internist/geriatrician.…