Improving patient access and treatment affordability is quickly becoming a global priority reflected in current regulatory actions.  
This month, the U.S. FDA approved Aduhelm (aducanumab) for Alzheimer's through an Accelerated Approval pathway, which will open treatment opportunities for patients. Meanwhile, the world continues to push on in the fight against COVID: The EU is proposing a multilateral trade action plan to promote broad production of and fair access to COVID-19 medications, and the U.S. bought 200 million additional doses of Moderna's COVID-19 vaccine. Patients around the world are also receiving novel treatments for the first time, such as a five-month-old baby receiving Zolgensma in the UK, as countries work to make generic and novel drugs more accessible.  
Learn more about global pricing and government regulations in the latest Pricentric ONE by EVERSANA™ INSIGHTS Newsletter. Here are a few of this month's top stories:   
Pricentric INSIGHT: The Knock-on Effect of Biogen's Aducanumab Approval  
On Monday, June 7, the U.S. Food and Drug Administration (FDA) made its highly anticipated call on Biogen's Alzheimer's candidate, Aduhelm (aducanumab), approving the drug under its Accelerated Approval pathway, which allows patients to gain access to the drug even if there remains some uncertainty about its clinical benefit. 
Pricentric INSIGHT: China's Record-Breaking 5th VBP Round Achieves Average Price Reductions of 56% 
During China's fifth round of volume-based procurement (VBP) in Shanghai on June 23, 201 manufacturers submitted 355 products, seeking to secure contracts for the 62 drugs covering 451 product specifications up for grabs. In the end, 251 products were chosen from 148 manufacturers. 
Pricentric INSIGHT: PMPRB Amendments Delayed Again, Now Due to Take Effect January 1, 2022 
Health Canada has once again decided to delay the implementation of the Patented Medicine Prices Review Board (PMPRB) regulatory reforms due to the COVID-19 pandemic. They were scheduled to take effect July 1, 2021. 
Download the full newsletter here!  
Learn more about  Pricentric
Contact us  with your questions and global pricing needs, and an expert will follow up shortly. 
Author Team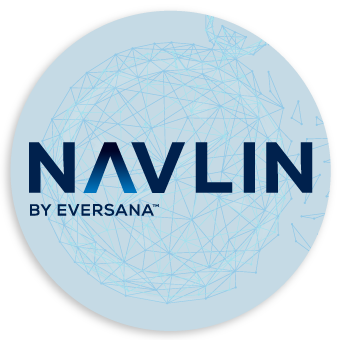 NAVLIN Price & Access Data is a powerful competitor intelligence tool that provides near real-time updates to drug price (list / net), reimbursement, tender and cost of treatment information at the indication level. Our…