The following opinion piece was written by Scott Snyder, Chief Digital Officer, for Knowledge@Wharton.
Outsider attempts to reinvent healthcare have done little to move the needle despite billions invested in promising concepts like Microsoft's HealthVault, IBM's Watson Health, Theranos, Google's Contact Lens, Drugstore.com, and more recently Helix and Haven. These were backed by some of the most powerful companies and investors in the world, yet they fell significantly short of driving lasting change, and in some cases, as with Theranos and Watson Health, may have set the industry back in breaking through to innovative models for delivering healthcare. So, what happened?
Maybe they failed to recognize that the healthcare industry has its own immune system that makes it extremely difficult to change from the outside. Given the tremendous training, process discipline, and specialization needed to deliver high-quality care, and the natural risk aversion with patient lives at stake, attempts to reinvent or circumvent the traditional care delivery system have typically failed. But just like breakthrough immunotherapies, these same antibodies or protections in the system can be harnessed to attack and deliver disruptive innovations from the inside.
The Urgency
While COVID-19 has demonstrated the heroic behavior of our healthcare workers fighting through the unique and tragic challenges of a global and highly lethal pandemic, it has not changed the massive underlying challenges that have been building in the U.S. healthcare system for years, such as:
Today's annual healthcare spend is a whopping $4 trillion and expected to exceed 20% of GDP by 2028.
About 90% of that spend is for chronic disease and mental health conditions, many of which are preventable or can be effectively managed.
About 60% of adults have at least one chronic disease, and 40% have two or more.
If anything, the pandemic has shined a spotlight on both the disparities and inefficiencies in our healthcare system, with people of color having two to three times the number of cases, rate of hospitalization, and deaths from the disease.
However, COVID-19 has put just enough pressure on the current healthcare model to lower previous barriers as well as create new pathways for these innovations to take root. Telemedicine for many providers is up 1,000% or more. Penn Medicine alone went from 1,000 telehealth visits per month to 7,500 per day. In the U.S., the use of online pharmacies has increased by 45% over the last year.
Patient use of digital health tools and apps increased 37% during the pandemic. On the downside, hospital outpatient procedures dropped 60% on average, leaving a gaping financial hole for many providers to fill and potentially more patients at risk.
Failure to push the pedal now and use the crisis as a springboard for innovation would potentially squander all of the dramatic gains and send us back to a broken, financially strapped model of healthcare.
"COVID-19 has put just enough pressure on the current healthcare model to lower previous barriers as well as create new pathways for these innovations to take root."
Silver Linings to Build On
Healthcare innovations have faced a number of big headwinds over the last decade that have now been tackled head-on to navigate the current crisis. These include health data integration and access, clinician adoption, regulatory approvals, and reimbursement models.
Connecting Health Data — The healthcare industry has spent the last decade or more digitizing patient records and improving policies around data privacy. The Department of Health and Human Services announced it will waive HIPAA penalties for telehealth cases conducted in good faith and has reduced the penalty cap for some violations.
Getting Clinicians Onboard — As the latest generation of digital health solutions becomes more integrated with medical records and physician workflows, clinicians are seeing the value of using this data to fill in gaps between patient visits, guide patient behaviors, and drive diagnostics and early identification of issues to improve patient care. In fact, one survey found that physicians were 83% more likely during the pandemic to adopt digital health solutions for their patients.
Reimbursement Catching Up — The Centers for Medicare & Medicaid Services expanded reimbursement for telemedicine by waiving the video requirement for many services, allowing billing for outpatient services furnished remotely, and expanding the types of providers eligible for remote-care reimbursement. Payers are even beginning to reimburse digital medicines and treatments like Propeller Health, Omada, and Pear Therapeutics.
Regulators Adapting — Many governors and state health agencies reduced state licensure barriers, allowing clinicians to provide care across state lines more easily. The Food and Drug Administration has streamlined the pre-certification process for digital therapies and recently launched a Digital Health Center of Excellence.
Author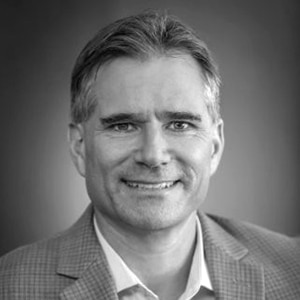 Scott serves as EVERSANA's Chief Digital Officer, driving digital transformation for employees, clients, and the patients we serve. He brings more than 30 years of experience in emerging technologies and digital transformation across both…