Prior to launching a new Hub, our client, a global biopharmaceutical company, needed to ensure that the services offered would be superior to those of other companies and ensure their product's access in an increasingly competitive category.
The Challenge
Our client's product was one of only a handful of FDA-approved products in a specific category. In anticipation of additional novel treatments entering the market and increasing competition, our client believed it was critical to work with prescribing physician offices to facilitate and simplify reimbursement as well as distribution through a specialty pharmacy to ensure product access. The client recognized that a productive Hub could offer many useful services to physician offices and patients, but that to succeed, it must alleviate administrative burdens to ensure cooperation and utilization.
Figure 1 – Sample Attributes: Successful Hubs Alleviate Administrative Burdens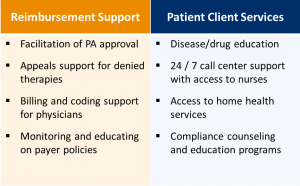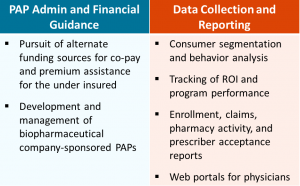 Our client approached the Health Strategies Insights Team to determine how to most effectively ease the burden of gaining access to the product for patients by developing a Hub that is simple to use, but powerful in its delivery of service. More specifically, they wanted to accomplish the following:
Our client wanted to accomplish the following with an advisory board:
Assess how physician offices use Hubs
Determine preferences for Hubs among physician offices
Identify Hub features that drive preference ("must haves")
Describe characteristics that differentiate "best" Hubs
Identify physician office benefits of key Hub features
Identify features that don't exist and would add significant value
Our Approach
Health Strategies Insights developed a two-step approach to determine optimal Hub support for the client's product:
Phase 1 – Assess Hub landscape with online survey
Fifty practice or office administrators participated in a 20- minute online survey.
Phase 2 – Identify differentiators with in-depth interviews
Twenty practice or office administrators from Phase 1 participated in 30-minute one-on-one telephone interviews.
All respondents were screened to make sure they were responsible for assisting patients with reimbursement and distribution issues, familiar with biopharmaceutical company reimbursement websites and support services, and supporting a practice that treated at least five patients with this type of product per week. Key participant practice demographics included the following:
More than three-quarters of respondents were practice or office managers.
Almost half of respondents worked in multi-physician, single-specialty practices.
On average, practices had six clinical employees (i.e., MDs, PAs, NPs, RNs).
On average, practices treated more than 75 patients with the client's type of drug per week.
Would you like to learn more?
Health Strategies Insights' Patient Services and Hubs assesses the use, satisfaction, and value of programs in specific therapeutic markets, highlighting industry best practices to allow companies to realize opportunities to improve their products' access. Plan for your 2020 Consumer Marketing Strategy. Use our Patient Services and Hubs to:
Compare company products to competing products and identify opportunities to outsource services to hub vendors
Improve communications and messaging targeting providers and patients to influence program utilization and satisfaction
Assess hub vendor performance on contracting
Identify best practices in patient service programs in each therapeutic category
Identify weaknesses and opportunities for improvement of competitive differentiation
Author Team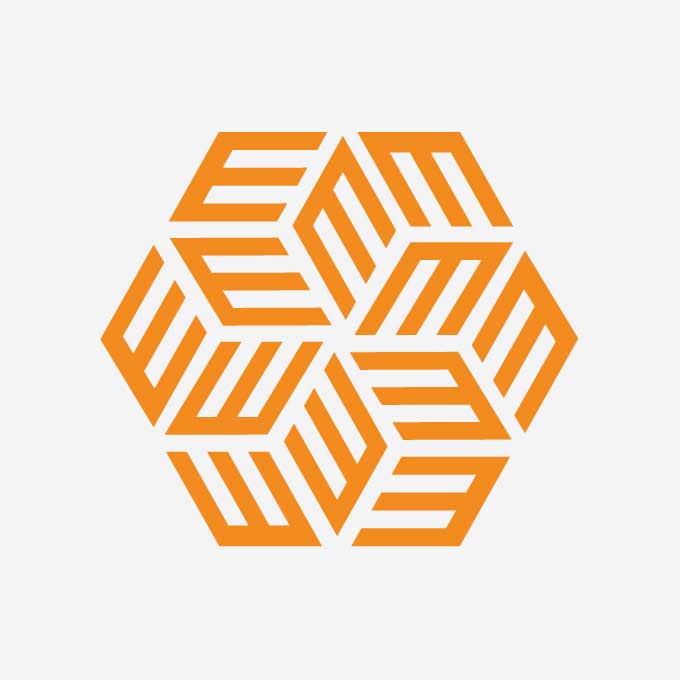 NAVLIN Insights gives you an advanced set of capabilities, frameworks, and methods. These are all derived from a robust stakeholder panel, providing critical answers to your specific payer marketing and market access questions. Learn…