Many of our clients are looking for ways to ensure their Patient Support Program (PSP) is not only serving their patient and provider populations well but that it is doing so in a fiscally responsible way. Additionally, they are seeking validation that their PSP is at least at parity or superior to the competitor products' PSPs. To assist these clients, we propose benchmarking their planned or existing PSP against what is already on the market.
In this entry, I'd like to discuss how secondary research can be one of the most efficient and cost-effective ways to gather industry insights that allow you to benchmark your PSP against competitors. I'll also discuss how choosing the right competitors or analogues to benchmark against is more important than you may think.
Secondary Research is an Important Foundational First Step
Anyone developing a PSP should consider these key questions:
What services does your PSP have to have?
What are your competitors doing?
Who is currently out there providing PSPs?
How are your competitor's programs positioned?
How are your competitors branding their services and/or their PSP?
Where do your competitors' services specifically make a difference?
Have any programs and services changed over time?
Who is providing the services to your competitors?
At EVERSANA, we answer all of these questions by performing secondary market research on your competitor set. After identifying the publicly available resources that will provide us with the most accurate and timely data about your competitors, we then tap into and interpret these resources to ascertain the key insights. We believe it is what we do with these insights that is more important and critical than the data mining itself.
Think Like a Detective When Viewing Your Competitive Field
Even though there is a substantial amount of data publicly available, it is up to us to analyze it and extract meaning. Determining why a competitor chose a specific name for their PSP, or why they are offering a specific suite of services, or why they prioritized a service over another will require extrapolating the "why" from the raw data we uncover. And then determine its relevance to your program.
When working with clients we typically begin our secondary market research by selecting multiple in-market competitors or analogues to shape our analysis. Basic information such as the manufacturer, the prices of products, the year it was approved, and the PSP name and administrator can provide a wealth of answers to the "why" questions we have already identified.
Also, by comparing this data to the primary service components our client has identified as their goals, we can summarize who is doing a fully comprehensive service offering and who is not – and perhaps why or why not. Through that, we identify opportunities, key insights and differentiators that can meet identified needs the competitors may be overlooking.
Then, we make sure to answer, "Why are they doing it that way?" Instead of simply showing a series of screenshots that identify how competitors' websites, PSP websites or service provider websites are designed or work, we take it a step further by identifying why their design or functionality should matter to our client, and the difference it makes to the end-user.
From there we use these theories to form the rationale for any shifts to a proposed PSP or changes to an existing PSP we suggest clients make. Findings from secondary research oftentimes leads to primary market research where these theories can be tested with providers and patients.
Push Past The Obvious When Picking Your Analogues
Often when our clients come to us to perform secondary market research on their competitors, they have a set idea of the five competitors they believe should be their main focus. However, we often ask that they take a step back and look at potential analogues to their product or device through a broader lens.
It absolutely makes sense to pick the two or three brands that treat the same indication and are administered the same way as a product to include in the research. However, we know our clients are best served when they think beyond the products that first come to mind. A better analysis would be achieved if it includes products that perhaps share a unique characteristic with the product.
For example, if your product is administered through a single-use injectable device when rescue medication is needed, it would be wise to look at other rescue medications that treat other disease states that are also delivered through a one-time-use device.
Or perhaps your medication has a high Medicaid proportion within the payer mix that often results in more restrictions to what you can do but allows for higher levels of support. It would be a good idea to look at a drug that may not be in your class of drugs or have any similarities to your brand but does have a high percent of Medicaid. This comparison will allow you to understand how the competitor or analogue has  optimized their PSP to address this patient and provider population while also identifying areas of opportunity.
Another example is if your product will only be available at a retail pharmacy. Including a product with a similar price point and patient population that is only available through retail would provide insight into how that brand's PSP is marketing and providing services to their patients when limited to a single channel of distribution. Even if that product and yours share no other similar characteristics.
The Best Reasons and Most Optimal Times to Perform Research
There are multiple reasons why a client should perform this research. One is that it can have a significant impact on PSP spend by identifying if budgets are being appropriated the right way. Another reason is research could support the argument for the reform of key commercialization tactics by determining if messaging is still resonating with audiences. This research can also facilitate access by exposing that the methods used to access a program are outdated or if the electronic tools being used are best suited for today's consumers and market. It can also tell you if you need to go to a different service supplier because needs have changed.
There are also multiple times during the product lifecycle when it makes sense to benchmark your PSP against your competitors. Twelve to sixteen months before launch is usually when we prime our clients to consider taking this approach. Testing then not only helps to ensure a PSP is successful straight out of the gate, but it also allows time for any follow-up primary market research and the selection of suppliers based on findings. It also makes sense to perform this as a check-in at the two or three-year mark after launch, to make sure you don't need to switch up or fine-tune your offerings. Another optimal time to do this research is when a product is nearing the end of its patent. A competitive analysis of other products that have reached patent expiry but still need to support patients in some way will give you an idea of how you can cost-effectively continue support to your patients and providers.
In conclusion, benchmarking your PSP against your competitors and analogues through secondary market research is about raising the right questions and then looking for ways to confidently answer those questions. Primary market research can then be used to help retrieve answers to your questions directly or to test any hypotheses.
Author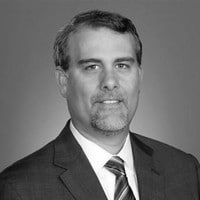 Mike has over 25 years of experience in marketing and sales, market access, channel design, sales training and sales management, and has been involved in over 25 product launches in sales, marketing or consulting…