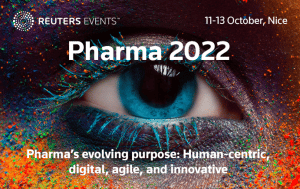 With over 600 clients globally and 40+ engagements in Europe, EVERSANA™ is leading the way as the only end-to-end provider of commercialisation services that span all stages of the product life cycle to deliver long-term value for patients, physicians and payers.
Meet Our Team at Pharma Europe 2023
Pharma 2023 is the business-critical event for pharma pioneers and healthcare innovators. Join 1000+ executive attendees – from across Commercial, Sales, Marketing/Digital, IT, Medical, Patient Engagement, Market Access, and RWE – as they look to define the future of our industry.
Seven Pillars for a Successful Orphan Drug Launch
Join EVERSANA's Ashley Cox, Senior Principal, EVERSANA MANAGEMENT CONSULTING on Day 2, Wednesday, 19 April, 11:10 – 11:30 as she presents on Seven Pillars for a Successful Orphan Drug Launch.
Orphan drugs represent a sizable and growing component of the pharmaceutical market. With over 6,424 orphan drug designations granted since 1983, 1,085 products have gone on to receive marketing approval from the FDA. From the 1990s to the 2010s, the number of designations granted significantly increased by more than four-fold, and the average time to approval is around 5.3 years. Despite being an attractive opportunity with multiple incentives for development and the ability to address significant unmet needs in healthcare, orphan drugs also face unique challenges. This presentation will focus on the seven foundational pillars required to identify critical success factors (CSFs) for launching products with orphan indications.
Schedule a Meeting
Talk with our business experts to learn more about how our global commercial solutions provide you with the right strategies and tools to help accelerate your speed to market. Click the button below to schedule a meeting.

To learn more about our global solutions visit: https://www.eversana.com/global/europe/.