Join us at the 2021 Formulary, Reimbursement & Access Summit Virtual Event, July 27 – 29! 
This conference is the life sciences industry's leading forum on critical conversations surrounding copay accumulators, benefit design, coupons and discounts, contracts and rebates and digital disruptions. Join EVERSANA and other industry experts as we discuss how to navigate new and impending access challenges within the value-based landscape with optimal product positioning and contracting strategies.  
Tune in Wednesday, July 28, to the live virtual panel "Realign Access Strategies to Overcome Challenges of Co-pay Assistance and Cost-Sharing Trends" and hear from Kevin O'Meara, EVERSANA's patient services and access expert, as he discusses strategies you can use to overcome challenges with your copay program.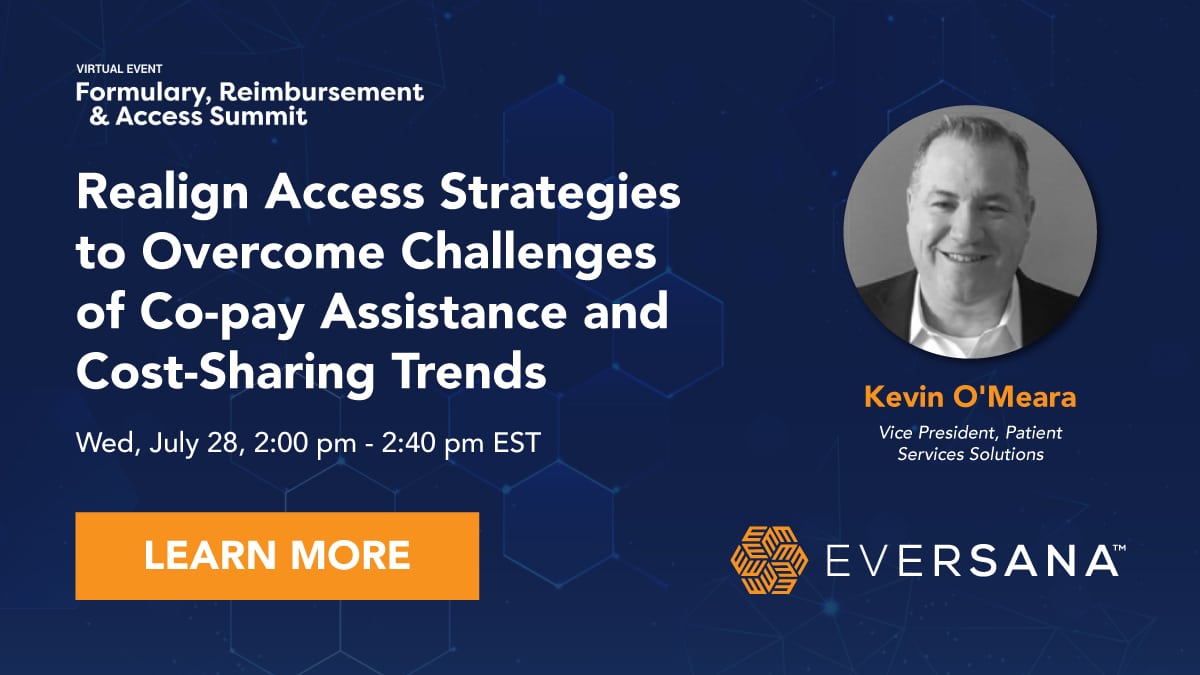 ---
Predictive Analytics & Patient Profile Segmentation Deliver Targeted Affordability Solutions 
In changing market conditions, the need for comprehensive patient data and "just right" affordability programs calls for a sophisticated new model that can alleviate patients' financial burden and drive therapy adoption. 
When barriers to access exist, our targeted affordability solutions – co-pay programs, patient assistance programs and alternative payment solutions – help your patients secure treatments and manage cost. 
Schedule a meeting with an EVERSANA affordability expert to learn how to use predictive analytics and patient profile segmentation to deliver targeted affordability solutions. 
Ready to learn more about EVERSANA? Click here to schedule a meeting with our team of experts.