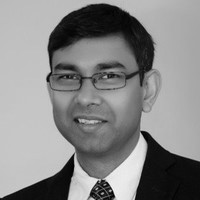 Rohit Kumar is a Senior Principal with EVERSANA and has two decades of experience in analytics-based consulting and technology/digital areas across US, Europe, and APAC, with PharmARC, IQVIA and PharmaACE.
He is part of the core digital team at EVERSANA and is establishing the digital practice in the APAC region.
Rohit has successfully established and scaled practices including patient journey identification through social media listening, KOL identification, brand diagnostics, patient-based forecasting, pharmacovigilance, and digital.
He has expertise in recommending and implementing digital solutions including AIML-based interventions, to gain deeper insights, and enhance reach and engagement with patients and physicians.
Rohit holds Bachelor's and Master's degrees in Mechanical Engineering from the Delhi College of Engineering, India, and the University of Maryland, College Park, Maryland, US.