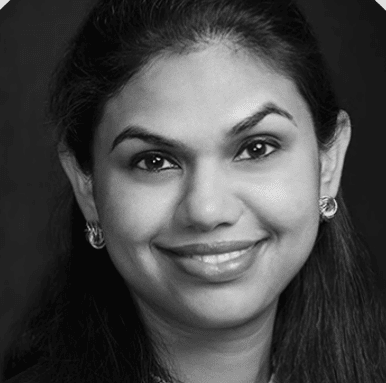 As Client Services Lead, Anindita has more than more than 14 years of experience in pharmaceutical marketing, health care communications, and market access.
Currently, Anindita leads the Oncology business unit within EVERSANA and is responsible for strategic planning, managing, and supervising account responsibilities and initiatives across multiple oncology and specialty workstreams and brands.
Over the years, Anindita has successfully managed both the strategic and tactical arms for communication engagements, including population health solutions, HCP/payer and IDN messaging, brand value propositions, cost and coverage (pull-through) initiatives, reimbursement and office support. She is familiar with all aspects of executing on Medical-Legal-Regulatory review/approval process, ensuring that deliverables are on time, on budget, and on strategy.
In her recent client engagements, Anindita worked within the specialty and biosimilar space, focusing primarily on women's health, autoimmune conditions plaque psoriasis and psoriatic arthritis, oncology, UTI, and cardiovascular. Communication collaterals led by her were geared towards HCPs, Specialty Pharmacy, GPOs, provider networks, office staff, and patients.
Anindita and her team succinctly articulate the clinical and economic attributes of the ecosystem within each therapeutic space to enhance stakeholder dialogues and improve patient engagement.
With an aim to demonstrate value to both internal and external stakeholders, Anindita has led several focused workshops and virtual trainings for account teams.
Anindita holds an MBA in marketing and communications from University of Michigan. She received her BS in Microbiology and Biochemistry from St. Xavier's College, Mumbai, India.