Breaking Down the 5Cs of Clinical and Commercial Success
The past 2+ years of my 12-year career as a client strategy and services lead has thrown me into the ever-evolving world of prescription digital therapeutics (PDTs). The top thing that has stood out to me on this recent journey is that there is little to no prescription (no pun intended) or clear directives for driving promotional communication in this emerging world of PDTs.
Fundamentally, for market access stakeholders, it starts with…
How do you define PDTs?
What improved and augmentative value do PDTs bring to patients, providers and payers that current treatments and management do not?
How are they clinically meaningful and differentiated from other digital wellness and fitness applications?
At EVERSANA™ INTOUCH Engage, we are at the forefront of co-creating and articulating the value proposition for PDTs. These engagements have been wonderful collaborations with our marquee clients, partners, SMEs and in-house Field Advisory Team, bringing our collective voice to the table in this creative process.
Several factors have accelerated the process to adopt and evaluate the clinical viability and validity of prescription-driven digital therapeutic solutions and offerings in the past five years, most notably, brewing pharma investments and partnerships with digital health companies, and consumer (pre- and, more so, post-pandemic) demand for personalized health solutions.
To drive both clinical and commercial success, we need to start focusing on the basic principles of these 5Cs to overcome challenges and competitions associated with PDTs.
Download the full article to learn more about the 5Cs of clinical and commercial success for PDTs.

Author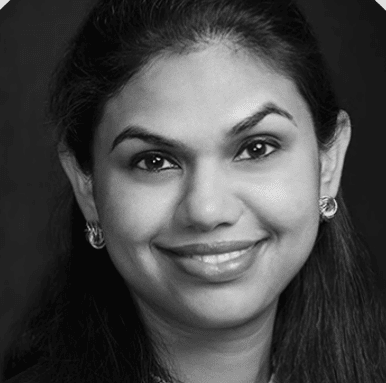 As Client Services Lead, Anindita has more than more than 14 years of experience in pharmaceutical marketing, health care communications, and market access. Currently, Anindita leads the Oncology business unit within EVERSANA and is responsible…