From drug discovery to clinical trials to commercialization, artificial intelligence (AI) and machine learning (ML) technologies are transforming the pharma and life sciences industries.
Industry leaders who recognize the potential of AI and ML are now using these technologies to provide actionable market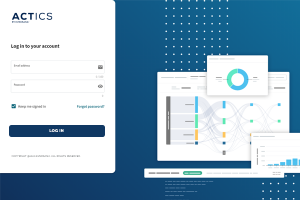 insights and enhanced data automation through platforms like ACTICS by EVERSANATM, created to inform launch strategies and improve patient outcomes.
While COVID-19 has accelerated the need for AI capabilities in the healthcare industry, there are still barriers in understanding and utilizing this next-generation technology alongside regulatory standards.
In this article by PharmaVOICE, Brigham Hyde, Ph.D., President, Data & Analytics, EVERSANA, and other industry leaders discuss the data revolution that could transform pharma and the next steps to mass AI and ML adoption. Read the article here.