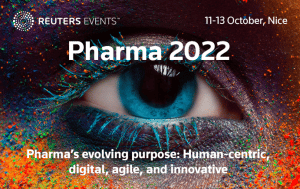 With over 600 clients globally and 40+ engagements in Europe, EVERSANA™ is leading the way as the only end-to-end provider of commercialisation services that span all stages of the product life cycle to deliver long-term value for patients, physicians and payers.
Meet Our Team at Pharma Europe 2022
Pharma 2022 (11-13 October, Nice – formerly eyeforpharma Barcelona) is the business-critical event for pharma pioneers and healthcare innovators. Join 1000+ executive attendees – from across Commercial, Sales, Marketing/Digital, IT, Medical, Patient Engagement, Market Access, and RWE – as they look to define the future of our industry.
Join EVERSANA's Douglas Foerster, Senior Vice President, Pricing & Market Access on 11 October at 13:40 as he shares what you need to know as the EU embarks on joint health technology assessments (HTA).
Schedule a Meeting
Talk with our business experts to learn more about how our global commercial solutions provide you with the right strategies and tools to help accelerate your speed to market. Click the button below to schedule a meeting.

To learn more about our global solutions visit: https://www.eversana.com/global/europe/.