EVERSANA's Rich Heddens, Senior Vice President, Payer Strategy & Execution, and Dino Tsamparlis, Vice President, Market Access, discuss how innovative payer strategies call for innovative National Account Manager (NAM) strategies. 
The industry is facing unique challenges that did not exist prior to COVID-19. Payer mixes have changed substantially in the U.S., subsequently altering the economics in the payers' minds prompting them to think more deeply about their strategies, their modeling and how they treat products. In addition, the big players continue to consolidate, lending fewer controllers over the plans influencing the U.S. Lastly, complex therapies continue to dominate the market.  
EVERSANA is uniquely positioned to address current industry challenges and bring benefit to our partners in biotech, large, small and emerging pharma, and rare disease. We have assembled the tools that a NAM or brand team would need to have an efficient and effective conversation with a payer earlier and in a unified fashion. By developing a strategy backed by data, analytics and modeling, EVERSANA provides our partners with a complete picture of success in the market access arena. In addition, our NAMs work with distributors and wholesalers, IDNG, POs, and all the parts of the puzzle that deliver the product to the end user. 
In this video, the two industry leaders cover: 
The industry challenges and trends pharma manufacturers are currently facing

How the conversation is changing with key influencers

 

How industry challenges and trends demand more from National Account Managers

 

What roles National Account Managers play to drive brand adoption and ensure positive patient outcomes

 

Why companies choose to outsource National Account Managers

 

How EVERSANA is uniquely positioned to partner with manufacturers to deploy these individuals or teams

 

Who EVERSANA partners with and how

 

How EVERSANA's National Account Managers collaborate with trade and channel teams and how they work with and strategize with GPOs, IDNs and wholesalers

 

Other factors and strategies manufacturers should consider when deploying National Account Managers

 
To listen to the full session, watch the video below. 
Author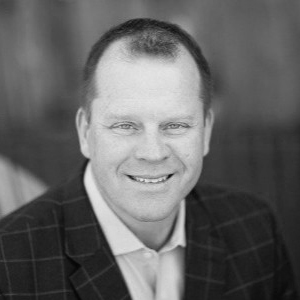 Rich Heddens, Senior Vice President of Payer Strategy & Execution, is helping EVERSANA's partners drive life-changing therapies to market and into the hands of patients. As a leader in market access, sales and marketing…