In only a short time this year, the pharmaceutical industry is witnessing new regulations and legislative changes going into effect globally – and the growing pains are setting in.  
Between the new U.S. administration and E.U. Pharmaceutical Strategy, governmental entities are starting to set new pricing standards and expectations.  
The rise of net price transparency, U.S. reference pricing and the prioritization of launch in small markets have all contributed to international regulation trigger pulls – not to mention that China's pharma industry and non-traditional blocs, such as ACSS and ORBIS, are competing for space in the global market, driving pricing as well. 
Manufacturers are already beginning to see the rewards of adapting to new regulations quickly, as well as the firestorms that result from stale strategies and tactics that fail to prioritize affordability and access.  
Read the latest Pricentric ONE INSIGHTS newsletter for global pricing trends and happenings this month. Here are the top stories: 
PBMs Again Under Fire Again Following Senate Report on "Surging" Insulin Costs

: 

A 

recent report from the Senate Finance Committee has highlighted how pharmacy benefit managers (PBMs) have been using lock stepping, or "shadow pricing

,

" tactics

,

 which ultimately resulted in Americans paying more for insulin at pharmacies.

 

Zynteglo Rollout Hit by Double Blow:

 EU Suspension and NICE Rejection in Past Month

: b

luebird bio has suspended its rollout of Zynteglo pending investigation of a safety concern, according to the EMA, in the same month that the United Kingdom's HTA body gave it the cold shoulder for reimbursement on the NHS.

 

Vertex's Kaftrio Plus Kalydeco Offers Considerable Added Benefit, Finds G-BA:

 

Germany's G-BA has concluded that Vertex's Kaftrio plus Kalydeco offers significant benefit versus other options, including Vertex's own Symkevi, for patients aged 12 years and up with cystic fibrosis (CF) who are either homozygous or heterozygous for the F508del mutation in the CFTR gene.

 
Download the full newsletter here! 
---
Learn more about Pricentric ONE and our Global Pricing Solutions!
Contact us with your questions and global pricing needs, and an expert will follow up shortly.
Author Team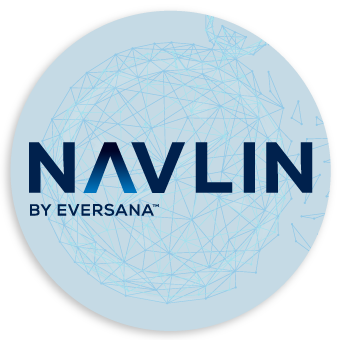 NAVLIN Price & Access Data is a powerful competitor intelligence tool that provides near real-time updates to drug price (list / net), reimbursement, tender and cost of treatment information at the indication level. Our…