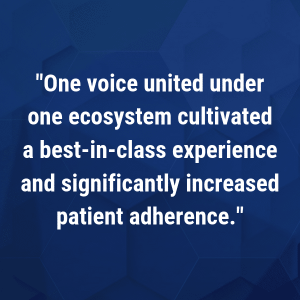 In this new era of outcomes-based healthcare, new therapies are becoming more complex, specialized and data-driven. Demonstrating real-world evidence of a brand's therapeutic success is dependent on identifying the right patients and sustaining their long-term adherence. As clinical experts deployed to the frontline, how can Medical Science Liaisons (MSLs) contribute to facilitating these positive patient outcomes? In their new article, EVERSANA's Suzanne Greenwood and Joy Morrell explain how Medical Science Liaisons facilitate positive patient outcomes by:
Identifying the right patients for the right therapy
Developing actionable insights into the patient's journey
Activating and sustaining patient adherence
Download the full article to learn how to deploy a top performing, value-driven clinical field team.
Download
"Facilitating Positive Patient Outcomes at the Frontline"
55.88 KB