Rare disease treatments seem to be everywhere today. This is true despite the fact that to be considered a rare disease, fewer than 200,000 patients are affected — and for ultra-rare, fewer than 7,000 patients are affected. This definition was created by Congress in the Orphan Drug Act of 1983. Rare diseases became known as orphan diseases because drug companies were not interested in adopting them to develop treatments. The Orphan Drug Act created financial incentives to encourage companies to develop new drugs for rare diseases. The rare disease definition was needed to establish which conditions would qualify for the new incentive programs. 
That means a 1M–member plan is likely to have only one rare disease patient, and a primary care provider with only 2,500 patients is unlikely to see even one over their career. As such, rare has rarely been on anyone's radar; although when one looks at rare disease holistically, the impact is significant, with collectively around 350 million people worldwide (the population of the U.S.) affected by a rare disease. In the U.S. there may be as many as 7,000 rare diseases affecting about 30 million people, or a little less than 10% of the population. When taking in the totality, rare conditions are not so rare. Take it from someone who is a payer, provider, patient and caregiver: Rare diseases are not really rare but can be devastating from a clinical and financial basis. 
From a clinical basis, rare diseases are typically severe in their morbidity and mortality. Despite significant clinical need, there are often large gaps in treatments because historically treatments have not been supported by large investments (although discoveries in gene science and new financial incentives are changing that). Most rare diseases are thought to be genetic, directly caused by changes in genes or chromosomes. In some cases, genetic changes that cause disease are passed from one generation to the next. As a result, for scientific and financial reasons, new therapies are coming to market on a regular basis to treat rare diseases.  
However, several things haven't changed for the rare disease community, but they need to. For starters, the diagnosis of rare diseases is most often delayed. This is due in part to physician training, perhaps based on the mantra "If you hear hooves, think horses — not zebras." In a world of medical practice built on memorization, physicians are forced to play the odds, which are, of course, that patients are much more likely to suffer from common conditions rather than rare ones.  
This of course can be improved with education from data-driven insights through the use of AI and machine learning. Our own ACTICS by EVERSANATM can analyze big datasets to help shorten the time to an accurate diagnosis for rare disease patients by alerting physicians of diagnosis and treatment possibilities and developing predictive patient personas to best target care. Now, through API-driven, automated intelligence and machine learning technologies, ACTICS can integrate and feed downstream alerts to additional cloud-based infrastructure, such as a patient CRM system, to create actionable insights. For example, this data can be used to drive educational programs designed to provide information on several rare diseases or to focus on a broader hot topic, making it worth a physician's time.
Finances for rare disease are a challenge as well. One potential change here: Instead of Medicare for All, which remains politically impossible, there has been discussion about Medicare for More — just as Amyotrophic Lateral Sclerosis (ALS, also known as Lou Gehrig's disease) has been granted immediate access to Medicare coverage despite a patient's age or period of time with the disability. Medicare could immediately cover other rare diseases as well. In 2001, Congress passed landmark legislation to add ALS as a qualifying condition for automatic Medicare coverage. The regular 24-month waiting period was eliminated for ALS patients receiving Social Security Disability Insurance. Medicare eligibility now begins simultaneously with cash benefits approximately five months after an individual gains Social Security disability status.
This would alleviate the burden on patients and payers, as well as make the payer HEOR cases easier with Medicare as the payer. This would eliminate the issue of gene therapy and others that have a large single payment. Instead, the benefit could be paid over many years across health insurers. Until that occurs, rare diseases are an ideal area for value–based contracting, which focuses on outcomes. As a result, with the increase in rare disease treatments, there are many opportunities to assist all stakeholders to improve both clinical and financial outcomes for patients.
What this means for pharma: 
Patient identification through machine learning 

support 

to achieve earlier diagnosis

.

Physician education on diagnosis and treatment of rare diseases through innovative means of engagement

.

Monitor

ing

 challenges and opportunities 

related to

 payer

s, including

 Medicare for More expansion of rare disease eligibility to value

–

based contracts

.




 
Learn more about how EVERSANA is working with the rare disease community. 
To learn more about ACTICS, or to set up a meeting with one of our experts, contact us here.  
Author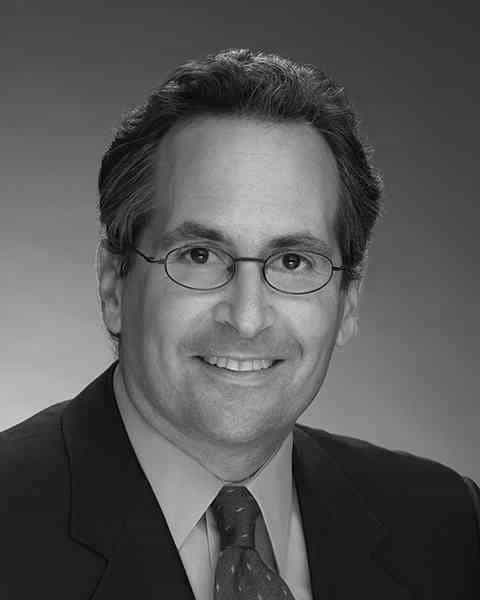 Richard has focused his career on improving health outcomes, especially for some of the most vulnerable populations. This has been achieved through several avenues, beginning with his continued active role as a treating internist/geriatrician.…