The line between medical and personal care is everchanging. In all areas of our lives there is coverage through medical benefits, but the exact line between this and one's personal responsibilities is not always as clear, and it is evolving.
Whether it be transportation, housing or food, medical coverage is provided. Although not always considered, transportation, for example, is provided for emergency care; but increasingly, providers are covering transportation for routine appointments as well. Transportation is even being provided for grocery store runs. The reason is that as providers increasingly take on risk for clinical and financial outcomes, they realize that providing coverage for these services can improve their healthcare performance.
Of course, having a benefit is only the beginning, as out-of-pocket (OOP) expense and access restrictions can prevent appropriate utilization. For example, COVID vaccines are considered not only a benefit but one with no OOP or access restrictions. Other services, such as physician-administered treatments, typically have a 20% OOP and additional utilization restrictions from managed care plans. The determination on both Utilization Management and OOP is typically based on return on investment (ROI), so clear articulation of the value in terms of ROI is essential to assure appropriate access.
The latest shift in medical coverage is in the area of medical tech products. The Medicare Coverage of Innovative Technology final rule has reduced the lag time between the Food and Drug Administration's (FDA) approval of innovative medical tech products and Medicare establishing coverage for these devices. The FDA basis of approval is "safe and effective," whereas the Centers for Medicare & Medicaid Services (CMS) requires a service or product to be deemed "reasonable and necessary," but only for products that fit within existing CMS benefits.
Unlike drugs, which are typically covered by CMS immediately upon FDA approval, seniors can't access many FDA-approved or -cleared medical diagnostics and devices unless they can participate in a clinical study sanctioned by CMS. Those studies can take years — requiring additional data and a lengthy regulatory process to determine coverage criteria — and keep potentially lifesaving medical interventions from Medicare beneficiaries in the meantime.
A policy that was set to take effect in mid-March would have allowed Medicare beneficiaries access to medical technology but has been delayed. The proposed Medicare Coverage of Innovative Technology (MCIT) policy is based on existing FDA legal authority through the Breakthrough Devices Program to identify a limited number of promising medical technologies, offering those products a short period of guaranteed Medicare coverage during collection of post-market surveillance to determine their benefit. Under this pathway of Innovative Technology, the FDA has approved over two dozen breakthrough diagnostics and devices.
Currently, CMS has delayed implementation of this breakthrough payment rule until December 15. If approved, the Medicare Coverage of Innovative Technology initiative would give breakthrough devices Medicare reimbursement automatically on the day they are approved or cleared by FDA. While medical tech manufacturers have pushed for MCIT, there are several implementation delays, including the health insurance trade group AHIP. For the time being, these technologies need to articulate their value directly to patients, private payers and policy makers to gain coverage and utilization while CMS determines if coverage will be provided to more than 60 million Medicare beneficiaries.
Private payers can easily appreciate the benefit of these products and services, including the increasing number of "payviders" – providers that have taken on the role of payers. Payviders are best positioned to take full advantage of the benefits of these technologies in improving outcomes. In the end, it is all dependent on clear demonstration of a benefit in improving clinical and financial outcomes and getting this message to the correct stakeholder to assure appropriate coverage and access for these emerging technologies.
Three Reasons All Patients Should Have Access to Breakthrough Devices
FDA approval is based on being both "safe and effective." As such, patients will be better served with access to these breakthrough devices.
CMS is required to provide coverage based on services/products being "reasonable and necessary." These breakthrough devices both have FDA approval as well as fall under the Medicare Coverage of Innovative Technology (MCIT) policy, which has laid out a clear path for coverage.
The COVID-19 pandemic highlighted disparities in our healthcare system. Failing to provide appropriate access to breakthrough devices will create a larger gap in public health as individuals who can afford the benefits of med tech devices will experience improved health outcomes, while patients who cannot will see a widening health disparity. Healthcare disparities can be reduced through providing appropriate coverage to all without regard to one's personal ability.
Schedule a meeting with one of our experts today.
Author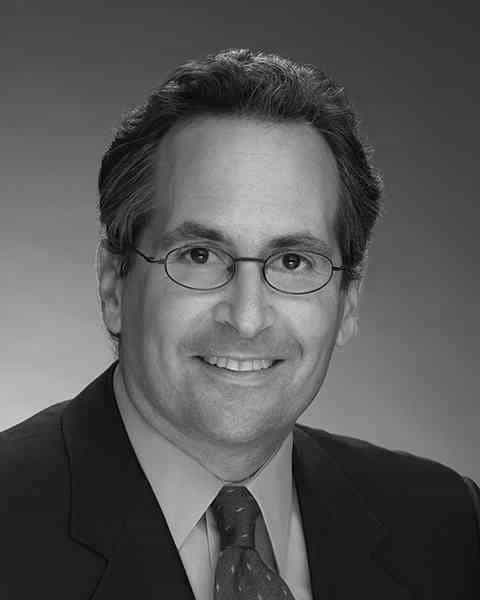 Richard has focused his career on improving health outcomes, especially for some of the most vulnerable populations. This has been achieved through several avenues, beginning with his continued active role as a treating internist/geriatrician.…