In Medicare's drive to improve outcomes of the fee-for-service (FFS) payment model, this model is being replaced with value-based care. The delivery of value-based care is not supported by FFS payments, which incentivize the volume of services delivered. Rather, value-based care is more aligned with a bundled payment model in which providers are directly held responsible for both clinical and financial outcomes of patient treatments.
These bundled payment models run the gamut from full risk to episodic periods. These payment arrangements vary based on the following:
Who is the patient population?
When is the period of responsibility?
What services is the payer or at-risk provider responsible for?
How is the organization delivering these services?
Types of Plans

Who
When
What

How

Medicare Advantage Plan (MA)
Medicare beneficiaries living in the region service who enroll
Enrollment in winter of preceding year – enrolled from January to December
A, B, D + additional MA benefits
Private MA plans
Special-Needs Plans (SNP)
Institutionalized, Duals, Chronic Conditions

Monthly enrollment throughout the year

iSNP: A

d&cSNF: A, B, D

Private MA-type providers
Program for All-inclusive Care for the Elderly (PACE)
SNF-eligible Medicare beneficiaries living in the region of service who enroll
A, B, D + SNF-LT
Originally limited to non-profits, now for profit operators can also use.
Accountable Care Organization (ACO)
Medicare beneficiaries are assigned based on PCP involvement in ACO
CMS multiple contract years
A, B
Health systems primarily, but also provider groups
Diagnostic-Related Group (DRG
In-patient hospital admission
Acute in-patient hospital stays
A
Hospitals
Comprehensive Care for Joint Replacement (CJR) model
MS-DRG 469 (Major joint replacement or reattachment of lower extremity with major complications or comorbidities) or 470 (Major joint replacement or reattachment of lower extremity without major complications or comorbidities)
Episode begins with admission to participating hospital and ends 90 days post-discharge in order to cover the complete period of recovery for beneficiaries
The who, when, what and how details allow bundled payments to cover a full range of bundled payment models, which CMS has established and is experimenting with. These include, at the far end of one spectrum, the full-risk models, such as Medicare Advantage, PACE and SNFs. These organizations receive a single monthly per-member per-month payment based on the hierarchical condition category (HCC) risk score for each beneficiary. This score is meant to provide these organizations with an appropriate payment based on the historical spend for medical services for similar beneficiaries. In order to assure delivery of appropriate services, these organizations are held accountable for a range of quality measures, financial spend minimums and patient appeals processes to protect against underutilization of services.
At the other end of the spectrum are bundles tied to episodes of care. These models vary in all the variables of who, when, what and how. The Comprehensive Care for Joint Replacement model provides a narrow responsibility in terms of who, when and what. Some potential concerns with this type of payment model include an inappropriately low reimbursement as well as a reimbursement set based on historical spending that does not take into account new, innovative treatments. These two forces produce additional pressure to underutilize appropriate treatments. This structure of limited focus is being tested in other areas beyond joint replacement; but balancing all these variables to provide the optimum clinical and financial outcomes for patients is a challenge, especially with emerging treatments.
There is also the concern that those models, such as ACOs that limit the provider's responsibilities (examples excluding Medicare Part D), produce additional adverse incentives to shift costs to benefits that providers are not responsible for. For example, ACOs are not responsible for Medicare Part D medications but are responsible for Medicare Part B medications. As such, these providers have an incentive to use Medicare Part D medications over Part B. As the number of conditions for which treatments are available through both the Medicare Part B and Part D benefits increase, this perverse incentive could ultimately produce negative clinical and financial outcomes.
The same perverse incentives exist under the DRG payment system, where hospitals are incentivized to not use new, innovative treatments. Here there are two work-arounds: New Technology Add-on Payments and Observation Stays. "Observation Stays" are short hospital stays that are reimbursed under Medicare Parts A, B and D FFS rather than a bundled payment. While the Observation Stay shifts the incentive to overutilization, patients have a significantly higher out-of-pocket payment vs. an inpatient stay. New treatments that are gaining use of NTAP can avoid this negative incentive by providing additional payment over the DRG payment to cover additional expenses of new treatments that are not calculated into the historical DRG spend.
Guidance to assure appropriate utilization of services includes a focus not only on getting the variables of who, when, and what correct, but also on holding these providers accountable for specific outcome metrics, patient satisfaction and operator restrictions, such as nonprofit status. Assuring the appropriate utilization of innovative treatments and achieving the right balance of incentives will continue to be a struggle that manufacturers must consider.
Author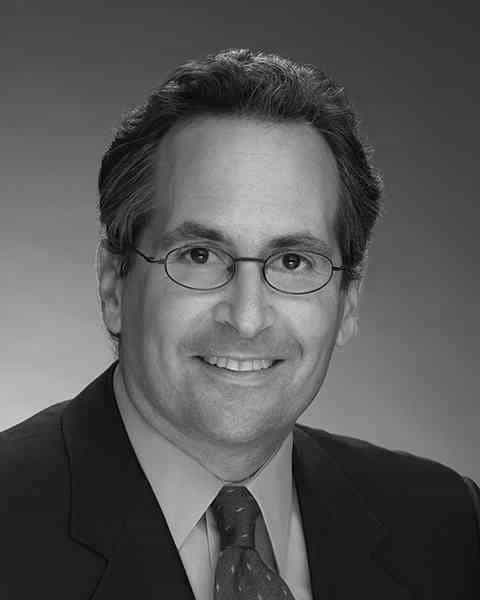 Richard has focused his career on improving health outcomes, especially for some of the most vulnerable populations. This has been achieved through several avenues, beginning with his continued active role as a treating internist/geriatrician.…