As an executive at a specialty drug manufacturer, you know having access to your brand's pull-through key performance indicators (KPIs) inside your network is only a very small part of a much bigger picture. In order to know what good really looks like, you need to know two things:
How your brand is performing when physicians send prescriptions (Rxs) to specialty pharmacies outside your network
How your competitors are performing both inside and outside of your network for the exact same KPIs
Unfortunately, visibility into this type of detailed comparative data for specialty brands is limited by two major factors – the absence of data for your brand outside of your network and blocked competitive data both inside and outside of your network. Only when you have visibility into the entire market landscape for pull-through KPIs can you get the full picture of where your brand is out-performing, under-performing or on par with the competition.
To date, obtaining this data in detail has not been an option. Historically, drug manufacturers have blocked most of their specialty data from being sold by channel partners to the usual large third-party data providers. This results in a lack of visibility into the prescription dynamics within your market basket. Determining how your product performs against others in prescription fill, cancelation and transfer rates, and average Rx and prior authorization turnaround times in and out of network, among other data, is information that simply has not been available.
Having visibility into comparative data along the entire Rx journey allows you to benchmark your product directly with competitors and answer key management questions about your brand's pull-through performance versus industry norms. It also allows for the identification of areas where the Rx journey may be made more efficient. Understanding the competitive landscape and having access to direct benchmarking data may allow you to develop actionable plans that address market access hurdles limiting access to your brand.
If you feel like you're not getting a complete picture of your specialty brand's pull-through KPIs versus your competitors along the entire Rx journey, contact us today. We'll demonstrate how our proprietary Rx Benchmarks® solution can fill in the blanks, making you better prepared and able to remove unnecessary barriers to access.
Author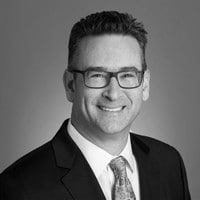 Reid has over 25 years of front-line and general management experience in a variety of environments, including global pharmaceutical companies and consulting firms. His career has been distinguished by leadership positions in sales, marketing research, sales management and marketing management.​​ Over…