The types of services patients need for support change and fluctuate over time, particularly as a product moves through its lifecycle. The patient services necessary to drive access, affordability and adherence to your product in the launch phase can be markedly different from the patient services that accomplish the same goals at later stages of your product's lifecycle. This makes it critical that manufacturers continually check to ensure they are still providing relevant and differentiating services to all stakeholders throughout all stages – from diagnosis to therapy initiation and adherence.
It should also be noted that providing the right services at the right time is not enough. You also need to provide the appropriate services in a manner that drives quality and high levels of user satisfaction. Keeping track of your services' effectiveness and satisfaction ratings will help to ensure you are providing high-quality and well-timed services, no matter how long your product is utilized.
Determine if Services are Effective, Appropriate and Timely
To determine if your current service offerings are effective, appropriate and timely, there are five main questions we suggest our clients know the answer to:
Are your patient services meeting the overall and specific needs of your stakeholders?
Are these needs being met at a high level of satisfaction?
Do services need to be added, subtracted, expanded or reduced?
Are you allocating spend for the most effective services?
Are your services simplifying the patient journey?
Ask for Patient and Provider Feedback
While performing the above assessment is critical to the overall performance of your patient services, it's important to do more than simply ask these five questions. You should also request patient and provider feedback to gauge satisfaction with the services, which allows you to fine-tune what you already have. Patient and provider satisfaction surveys will help to inform you if a service is being used or seen as helpful, while also providing insight on if a service needs to be phased out, expanded or perhaps reduced in offerings.
Gathering customer feedback and gauging satisfaction on specific services and experiences often provides in-depth insight you can use to assess all services – such as determining if a service you offer may need to change to remove redundancies and/or better accommodate a quick initiation of therapy. We conducted primary market research for an oncology study and through our findings discovered that over 90% of oncology practices were completing benefit investigations (BI) in-office utilizing their staff. We then discovered the manufacturer's patient support program began all patient enrollments with a BI as well. This redundancy was further exacerbated by the fact that many specialty pharmacies that dispensed the product were also conducting their own BI.
If the manufacturer had conducted a patient and provider assessment of services specifically during the initiation of therapy, they would have realized this redundancy. Further, they would have realized this could lead to duplicity in not only the BI but also in the patient assessment (PA) process.
Having a collective of customers that have responded to customer satisfaction surveys can also be used for other purposes, such as providing opinions on whether or not a new service is needed or if one could help to differentiate your brand. This allows manufacturers to design a service offering or Patient Support Program (PSP) before launch that predictively and intuitively answers the needs of a new patient and provider population.
Track Stakeholder Satisfaction
To ensure your patient services are servicing the parties it is intended to support we recommend that manufacturers implement the following three steps.
Measure stakeholder satisfaction at multiple points during the year.
Include all stakeholders when measuring satisfaction (HCPs and patients at minimum).
Continue to track feedback through the lifecycle of the product.
Once you have conducted an internal analysis of your services using the five questions presented at the beginning of this blog and designed a tracking approach that implements the three steps listed above, it's time to choose a partner to carry out your tracking program.
Work With Independent Survey Partners
One pitfall to avoid is simply adding a satisfaction component to the end of your traditional IVR surveys. Engaging with and utilizing an independent organization to develop and structure the survey and research separate from what you are already doing will help to make sure you get the most accurate feedback. Primarily, it helps in the following ways:
Questions are focused solely on services and satisfaction
Feedback is collected and gathered during a planned touchpoint
Outside researchers will not report with any inherent bias
Access to more resources and respondents helps increase the sample size
Scheduling can be done that is more cognizant of a respondent's time
Feedback is collected across the spectrum, not just from the extremes
Author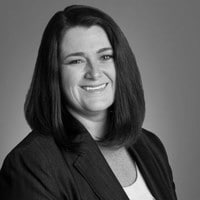 Lee Ann brings with her more than 15 years of pharmaceutical and medical device experience working with companies such as Sanofi, Lash Group and UBC, Inc. Lee Ann uses her expertise to support the full life cycle…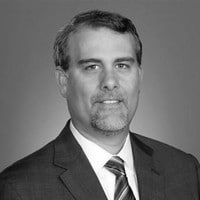 Mike has over 25 years of experience in marketing and sales, market access, channel design, sales training and sales management, and has been involved in over 25 product launches in sales, marketing or consulting…