Maximising Commercial Success & Return on Investment
Your world changes by the minute. You face drug pricing, access, reimbursement, adherence, and product delivery challenges every day. EVERSANA offers solutions. From industry-leading patient service and adherence support to global pricing and revenue management, we've integrated our services into a single platform that creates value across the life cycle and guarantees commercial success.
Purposefully Built to Act as Your Commercialisation Engine
As your integrated life science services partner, we perform as an extension of your team and inform decisions that improve the lives of your patients.
Imagine not having to risk building an expensive infrastructure as your strategy expands in the U.S. market – because we have built a foundation you can customise for your product needs. Activate a complete, ready-to-deploy, high-performance commercialisation and distribution engine today!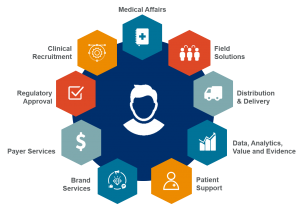 ---