Nothing Happens Without Patients
Today we have access to more data, from more sources than we could ever dream possible. However, it is becoming increasingly more difficult to identify patients to complete clinical trials, or to assure marketing efforts are reaching the right patients at the right time.
Delivering a best-in-class experience involves a comprehensive suite of coordinated services designed to help you recruit, support, and engage patients throughout their treatment journey.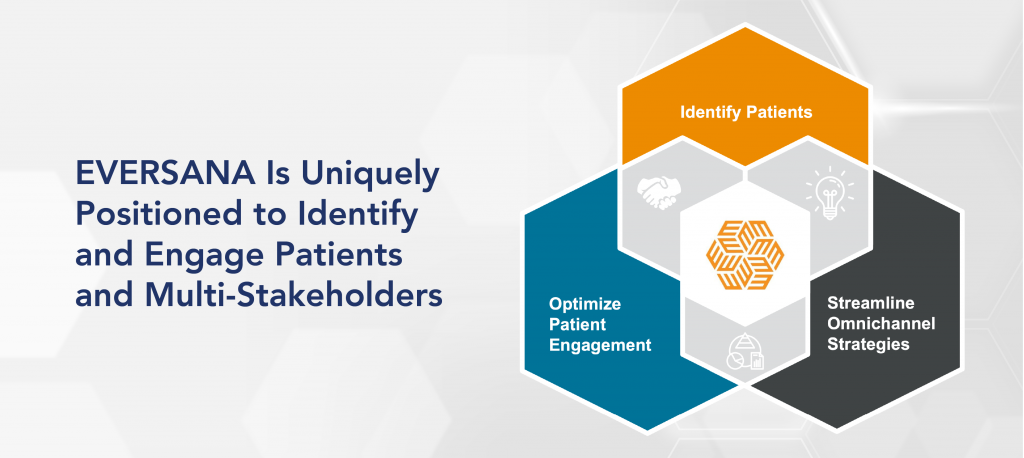 Patient-Finding Technology
By bringing patients into digital platforms, we can complete trials at a record time and bring much-needed therapies to market.
Optimizing Engagement
The deep expertise of EVERANA INTOUCH – a top 5 global healthcare agency, allows for sophisticated media targeting. We identify patients with serious diseases using engaging digital and social media marketing campaigns. We tap into global social channels to ensure patients are informed, engaged and ready to engage with the brand or participate in a clinical trial.
Our platforms, backed by a team of experts in patient recruitment and engagement, analytics and digital marketing who work with you to design the best approach for your patient enrollment campaign. We have expertise in a broad range of therapeutic areas, including cancer and rare diseases, as well as in recruiting diverse patient populations.
Streamlining Omnichannel Strategies
The pharma industry's needs have evolved beyond one-dimensional playbooks, disconnected promotional efforts and limited ability to assess stakeholder engagement. Manufacturers need to adopt an omnichannel model that goes beyond "marketing" to provide actionable insights that better inform commercial strategies and elevate brand success. As the only organization to house all commercialization services under one roof, EVERSANA's best-in-class omnichannel activation model aggregates and synthesizes pivotal datasets from marketing campaigns, patient services programs and field activities to analyze and predict trends and behaviors that better inform promotional and support strategies.
Driven by predictive analytics and machine learning, EVERSANA develops personas to predict the "next best action" for impactful, personalized engagement across direct, digital and telehealth channels with just-in-time recommendations. Serving as a seamless router of actionable data and deep insights from all channels, the platform provides the optimal coordination of customized touch points required to create a seamless brand experience for healthcare providers, patients, payers and other key stakeholders.