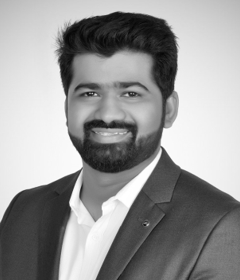 Anurag Singh
Senior Consultant
Anurag is a Senior Consultant at EVERSANA Asia. He has been involved in engagements across therapy areas and geographies, helping clients with market landscaping, opportunity sizing, asset valuation, formulating market entry options and designing pricing and market access strategies.
Some of his recent engagements are:
Opportunity sizing of a novel drug for a rare leukemia in select Latin American, Middle Eastern and Asian Pacific markets; designing launch sequence and pricing, payer strategies for optimal access across the markets.
Assessing product attractiveness and opportunity size using a probabilistic forecasting approach for a novel pain relief therapy, identifying likely competitor products and developing roadmap for favorable reimbursement decisions.
Sizing the market opportunity for a novel surgical device across the G7 markets using scenario-based modeling, recognizing and mapping the trends in prescriber and payer preferences for the device class.
Valuation of a pre-launch biosimilar asset in oncology by assessing market share for each approved indication across the G7 markets, developing a scenario-based DCF model with an interactive dashboard, identifying the trends in regulatory framework for biosimilars and formulating a launch strategy best-suited for individual markets.
Anurag holds a Bachelor's in Technology in Chemical Engineering from National Institute of Technology Karnataka.