Join EVERSANA at BIO-Europe 2023, November 6-8, 2023 in Munich, Germany.
With over 40 clients and a growing number of engagements in Europe, EVERSANA is leading the way as the only end-to-end provider of commercialisation services that span all stages of the product life cycle to deliver long-term value for patients, physicians and payers.
Join our team for networking during BIO-Europe or watch our experts speak during the following session.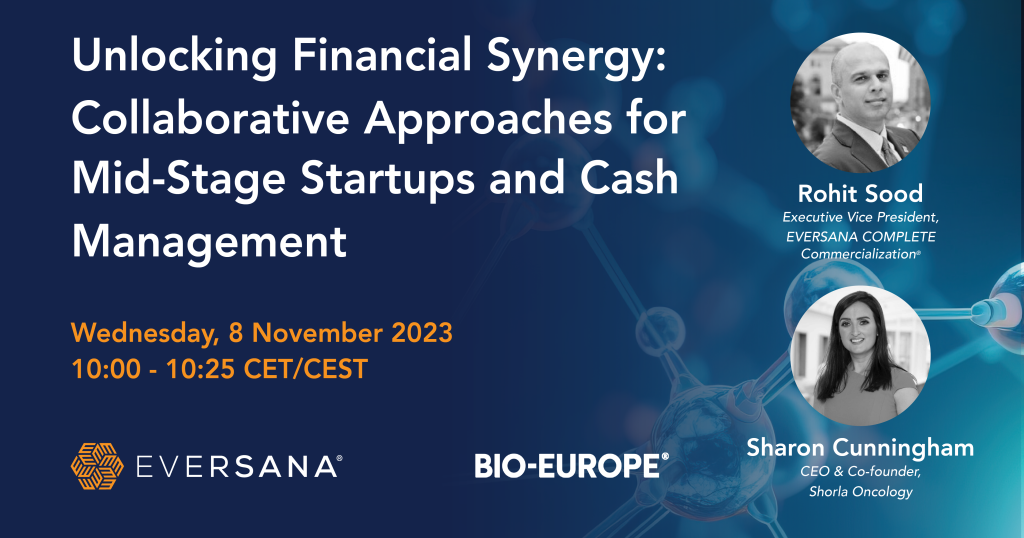 Collaboration Close Up – Unlocking Financial Synergy: Collaborative Approaches for Mid-Stage Startups and Cash Management
8 November, 10:00-10:25 AM CET
In this session, EVERSANA's Rohit Sood will be joined by Shorla Oncology's Sharon Cunningham to delve deep into the world of financial synergy and collaborative approaches to empower these innovators. This engaging discussion will explore the collaborative strategies and innovative approaches that mid-stage startups can employ to optimize cash management.