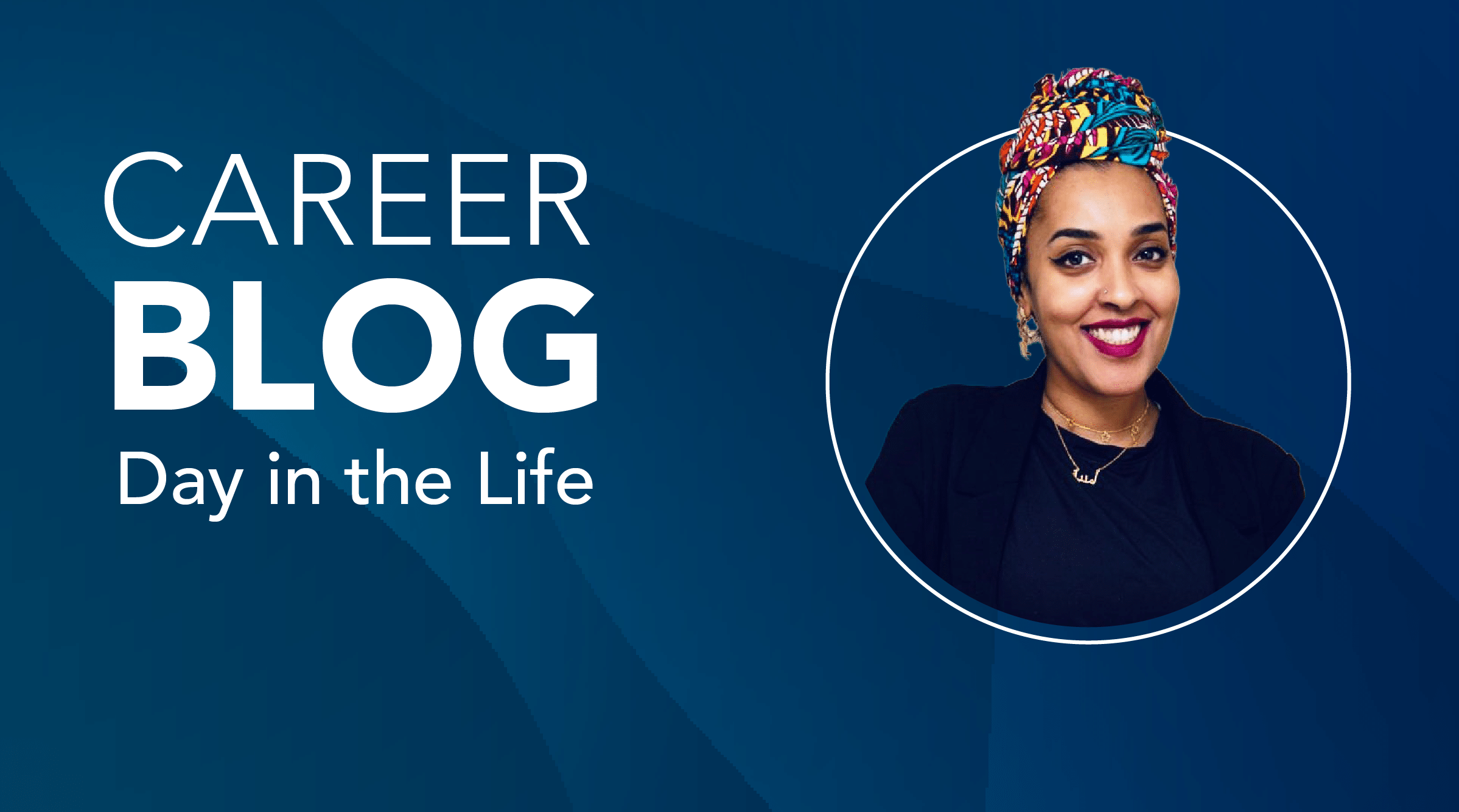 Meet Omnya El Massad, Senior Director, Data & Analytics at EVERSANA. A truly charismatic and passionate innovator in data-driven healthcare solutions, Omnya shares what a normal day looks like for her and why she's so invigorated by the present and future state of data & analytics! 
---
How long have you been in your current role? In the industry?  
I've been at EVERSANA for more than a year, but I've been in the Data & Analytics field for more than 10 years in a variety of roles. 
How would you describe your job to someone who isn't in the field? 
This is always a struggle! Many of my friends and family work in the clinical space – doctors, dentists, etc. My sister will say, "Oh, she's a director." To which my friends respond, "Oh, you direct movies?!" I laughingly tell them no, I direct data.  
I clean and process large, messy data sets and use machine learning (ML) and artificial intelligence (AI) methods to assist pharmaceutical companies make more informed decisions and improve patient care. For instance, I can train ML algorithms to look for patients with disease X that might be misdiagnosed by doctors. Or EVERSANA may be partnering with a client that has a new medication to treat disease X, and they are looking for the most influential physicians to help them build a strategy to enhance their brand adoption. 
Some rare diseases can take years to diagnose. My work is trimming down that time to diagnosis and connecting patients to life-changing therapy faster. 
What are your typical responsibilities and challenges — what's your average day like? 
It's always different! There are two main portions of my day…Morning/early afternoons are spent enabling and consulting with people. I'll be on sales or client calls, helping with questions. Or I'll be taking internal calls with our data engineers and data scientists brainstorming on technical problems. Afternoon/evening hours are spent strategizing and optimizing our processes and enriching EVERSANA data sets. We have very rich Electronic Medical Record (EMR) data sets.  
EMR data is the notes that healthcare professionals are typing when they're meeting with patients. Sometimes it's a jumble, written down after the patient leaves the room and has incomplete/uncoded information. When you compare these data sets to claims data that's nicely coded and authorized for insurance companies, it's obvious EMR data is a bit more challenging and requires a lot of work before we can use it in studies. BUT, here's the vital differentiator – it can contain the clues that our AI and machine learning can use to spot potential diseases!  
What do you find most fulfilling or rewarding about your role?   
The best part of my day is when I'm coaching and empowering my team. I'm always on the lookout for strength and growth opportunities. For instance, I had one of my direct reports who didn't think he could manage people. But, 6 months later he turned into an incredible leader. I'm thrilled to watch that development unfold. 
I also enjoy getting to use my 'nerdy' side and working hands-on with EMR data. Whenever someone comes to me asking, "How can I do this with EMR data? I'm used to doing this with claims data," I count it a major win! I am a strong advocate and believer of what EMR data can do in our field. This is why people internally call me the Queen of EMR!'  
What advice do you have for people interested in getting into a role like yours, or Data & Analytics in general?   
There are people on the team that come with various educational and professional backgrounds – some worked in biology, mathematics, physics, and chemical engineering even! I personally have a background in computer science and statistics. The background doesn't matter much if you can do some coding. But what really helps is PASSION. Sometimes, these projects take months to develop and model. In order to have the patience and grit to see the results, you need passion to carry you through.  
Another piece of advice is to find a mentor. While you can find a lot of books and courses that teach how to run ML, the knowledge about how and when to apply ML comes with repeated exposure.  
Why did you choose to pursue a career with EVERSANA?   
Unlocking the potential and power of EMR to use in outcome studies is something that I always wanted to spend time doing and EVERSANA offered me a role that focuses on that.  
 The work we do here on the Data & Analytics team is powering every piece of EVERSANA's business, which ties directly back to improving the day-to-day lives of patients. Because of this advanced and creative thinking, we're seeing tangible, life-changing and lifesaving impacts sooner.  
Interested in joining the EVERSANA team?