Innovative Pharmacy and Distribution Models Driven by Market Dynamics, Product Type, Site of Care and Reimbursement
Year after year, the life sciences industry marks Informa Connect's Trade and Channel Strategies as the "go-to" event for trade, channel, market access, account strategy and brand professionals. Join hundreds of your industry counterparts December 1-3 to unravel the complexities of the channel, navigate high‑impact topics transforming trade and benchmark winning pharmacy and distribution frameworks.
Now more than ever, pharma manufacturers need to break the cycle of supply chain complexity to better connect patients to therapy. Tune in at 2:00 pm EST on Tuesday, December 1, to hear EVERSANA's Scot Buchanan and industry experts discuss 2021 trends and strategies.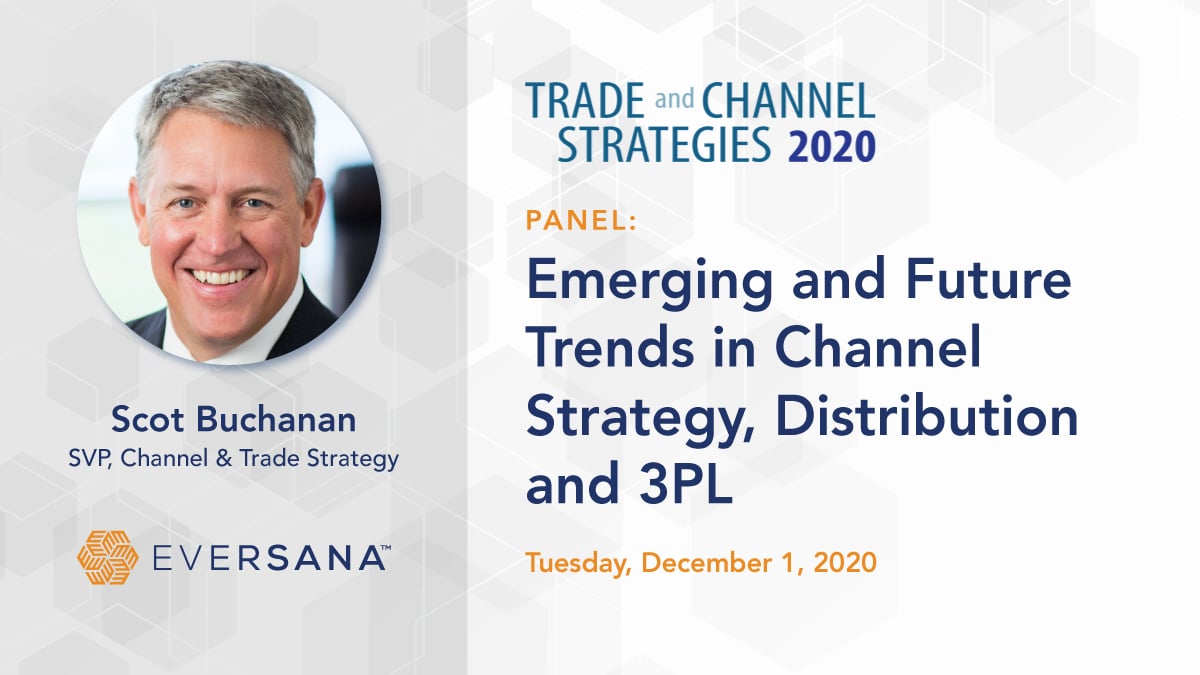 ---
At EVERSANA, our integrated distribution services, including direct-to-patient delivery and in-home administration, get therapies to patients quickly and effectively. You can tailor your programs to best manage inventory, payer relationships, cash flow and wraparound patient service needs.
Click here to schedule a meeting with one of our supply chain and distribution experts.